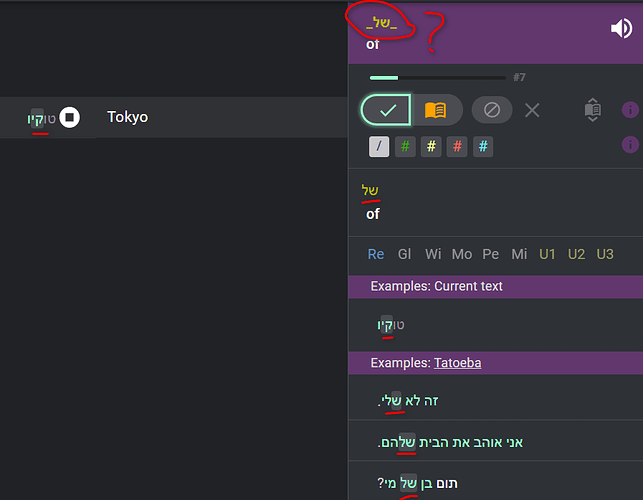 I'm learning Hebrew and I'm noticing some bugs.
For example, the word טוקיו.
For some reason, he divides this word into three.
Then when I click on קי it shows that it is a word של which has nothing to do with קי.
It happens from time to time with different words.