[TEMPLATE - PLEASE REMOVE THIS PART BEFORE POSTING THE MESSAGE]
Only post a bug post if you have read and answered the following questions (it will help us fixing your problem quicly

). When posting this message, please make sure that my bug was not posted already (use the search bar), the forum will gain in clarity ! Thank you !!!
Please provide a link to the video/page you have the bug: all sites
Please let us know from which country you are having the bug (YT and Netflix have different content and subtitles depending on the country the user is located): Vietnam
I couldn't do anything with Language React because of many ERR_CONNECTION_CLOSED request, here's the console when I navigate to the web app. Yesterday it worked just fine, I don't understand tho.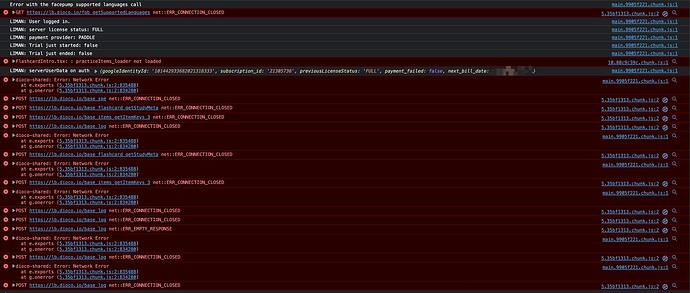 [END OF TEMPLATE]