Language Reactor Error: Failed to retrieve linguistic data: NETWORK_ERROR Lang: en, tt_key: SUBS_en_1_8e56a5e8e997bc90f4b697b1365780d5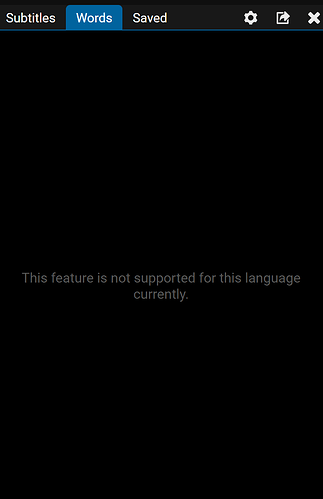 According to your screenshot, It looks like the "words" function is not supported in the language you are learning.
I see this go for Korean.
It's not related to the subtitles error you're getting, it's just that your target language doesn't support the words feature, currently.
The subtitles error relates to the "subtitles" rather than the "words" function. I know it can be kind of confusing with all the features available.
I hope you can view subtitles no, and are no longer getting the error.
If this is still an issue for you, I recommend you adjust your topic title: Subtitles Error Message.