Polish was available on the Old Netflix Language Learning, will Polish be available on the NetFlix menu?
Yes, polish is available. If the video you are watching has a polish subtitle, then you should be able to select it.
And for the translation language, polish is available :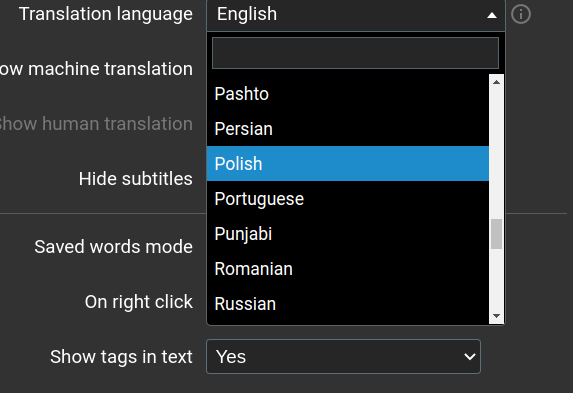 Do you have some more questions ?