I was playing this video and wanted to try your application: Wer ist schuld am Klimawandel? - Wer muss jetzt handeln? - YouTube
Country: Germany
I have a free user account, and when you click right-click on the word in a video, this modal is displayed, but the close button doesn't function. And you need to refresh the page. I am using the Brave browser.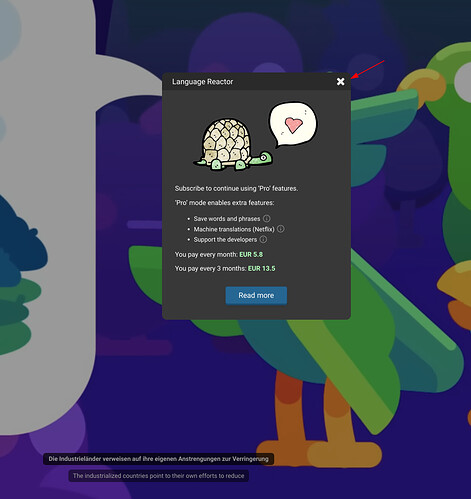 Also would like to ask here if there is an option for the font size of the subtitles. I would like to have the option to make subtitles larger.
Thank you in advance.