Hi, LR community,
This topic under How to ? is a bit different.
However, I thought it would be helpful to any users (across languages) that want to contribute to the project/database that LR pulls from for example sentences (in the popup dictionary) and some sentences in PhrasePump:
Picture Example of Example Sentences from Tatoeba: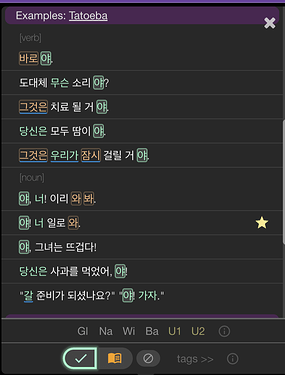 Picture Example of Tatoeba Sentences in PhrasePump:

In these cases, LR pulls from Tatoeba, and I checked it out to see how I can contribute to this project (and hopefully, others in my Target Language, Korean, will contribute similarly as I'm contributing as a native English speaker).
Here is a link to the Basic Quick Start Guide for Tatoeba, in case anyone is interested in contributing to languages they're advanced/fluent/native in:
https://en.wiki.tatoeba.org/articles/show/quick-start
Here is the main page for Tatoeba:
I just read up on the project, created an account, and started contributing to sentences within this project: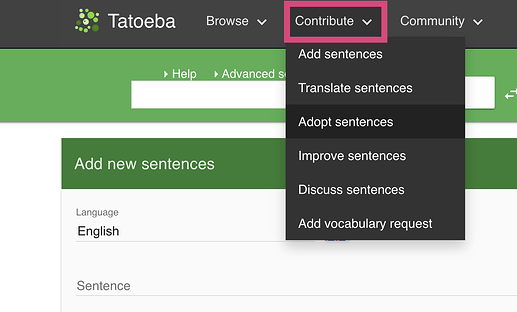 Some Data Provided by the Tatoeba Project
Other Notes:
Korean (and other languages) has pretty low user contributions
English has the highest user contributions