Hi LR devs!
Is there a way for LR to connect users' transliteration settings (selected in the settings menu of the website) to the full dictionary?
So if we select "No Transliterations," the transliteration/romanization (in the case of native English users) doesn't appear in the full dictionary at all: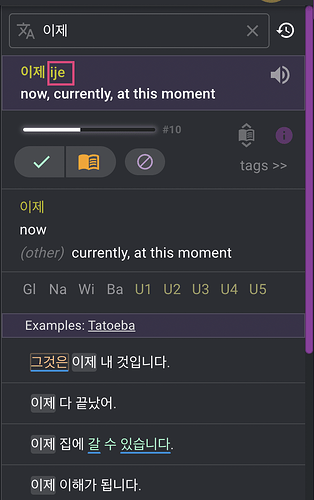 Note: Transliteration part marked in the above image. Interestingly, it doesn't show below the section you would mark your word "Known"/"Learning"/"Don't Learn".