Hi. Me and Og have been prototyping "reader mode":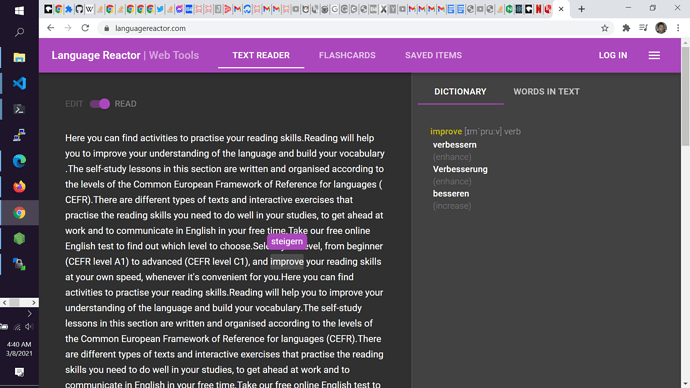 Try it if you like, things are still broken but will be improving fast.
Features done:
– Paste in texts and process them with NLP
– Right click browser context menu option to import text from a webpage (needs development version of extension, not online yet).
– Paginate long texts.
– Basic dictionary with TTS.
Todo:
– Machine translation with two-column layout. (Probably a pro feature, needs GPU server).
– Good TTS for reading all text. (Probably a pro feature, needs GPU server, browser TTS for free users?).
– Saving texts for later.
– Dictionary examples with audio (and video?).
– Sync audio to text (audiobooks).
– Saved items and flashcards tabs (bring over and improve the code that was on cards.dioco.io )