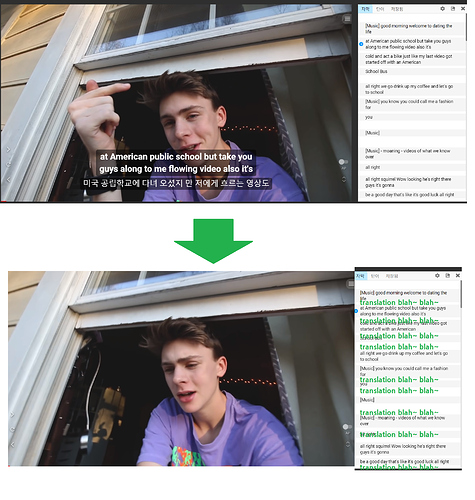 Hi, I am a person who studies English hard with this app in Korea.
It is clear that this app is the best app for me, but there is a function that I want to add only one.
It is not blurring the subtitles, but hiding them completely, and making the translation subtitles appear on the right.
Please refer to the image file that is easily understood.
The most important thing in language learning is listening, and in some cases, subtitles are visible and often become dependent on it.
It's a necessary function, so please review it.